SPIDER PEST CONTROL SPRAYS NEWCASTLE, MAITLAND, LAKE MACQUARIE & PORT STEPHENS
Few pests around the home conjure up as much anxiety or fear as does a spider, big or small. Certain species of spiders can be harmful to us including children and pets while other species can be quiet beneficial around the house and garden.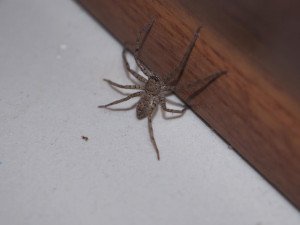 The habits of spiders can vary according to the species. Some spiders like warm, secluded, small places such as in cracks, air vents, cupboards etc. Others prefer an outdoor habitat and will spin their webs in your garden on the branches of plants and trees or under the eaves of a house and perhaps under the roof of a pergola. Other still may live in burrows underground but generally, if there is a plentiful supply of insects, one will find spiders.
Spiders tend to be more active in the Autumn months when they will enter your home not just to seek warmth during the winter, but also to seek a mate and lay eggs. During winter some spiders will die off but as the warmer weather arrives, they will disperse and the new population will become more active.
Spider eggs themselves are laid into a silken sac with each sac containing 50 – 100 eggs and these sacs can quite often be seen clustered and attached to a surface and are an indication of spider activity in that area.
Spiders generally tend to be non-aggressive towards humans and will retreat to cover when disturbed however if bitten by a spider, the resultant effect can vary from mild irritation to death and so, particularly if young children are present, it's wise to have a spider control process in place.
Need your spider problem solved? Call us on 0427 571 447 today.
---