Have you found active termites in your home and are wondering what to do?
Call Perimeter Pest Control and our experienced termite treatment technician can treat any active termites and advise you on ways you can protect the property from termite damage in the future.
Termite treatment is a specialised field that home owners should not attempt to do on their own. If you find termites in your home, you should not attempt to disturb them. If you remove a piece of timber and see active termites, it's best to place the timber back in place where possible and call a termite control expert for assistance as soon as possible. Termites can be very destructive and cause a lot of damage to the structure of a home and the process to eradicate termites is best left to termite professionals.
We recommend that home owners have termite inspections carried out annually for peace of mind. Many property owners are unaware that they have a termite issue, until it's too late and substantial damage has occurred to the property. Termites can travel long distances to get to food sources and often people think that if they don't live near bushland, they will be safe from termite invasions but this is definitely not the case! Every week we see termite damage in built up surburban areas of Newcastle and the Hunter region.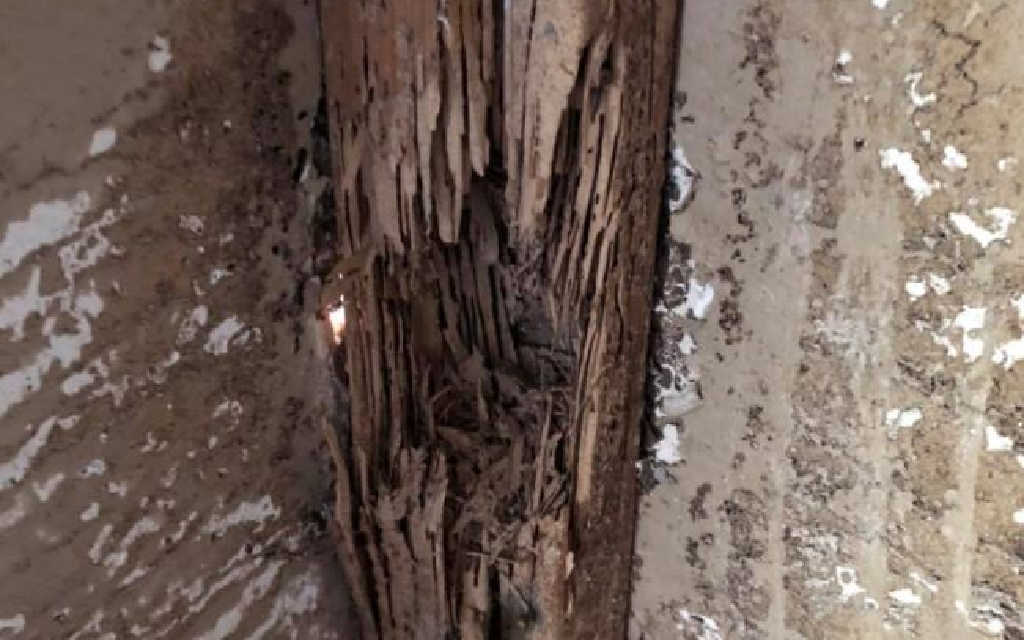 There are many things that home owners can do to try and prevent termites from entering their home. Our termite treatment technician will be able to give you tips and advise you on what you can do around your home to deter termites.
If you have found active termites at your property or you have noticed damage to timber in your home, call our experienced termite pest control expert to assist you on 0427 571 447 or complete our enquiry form.